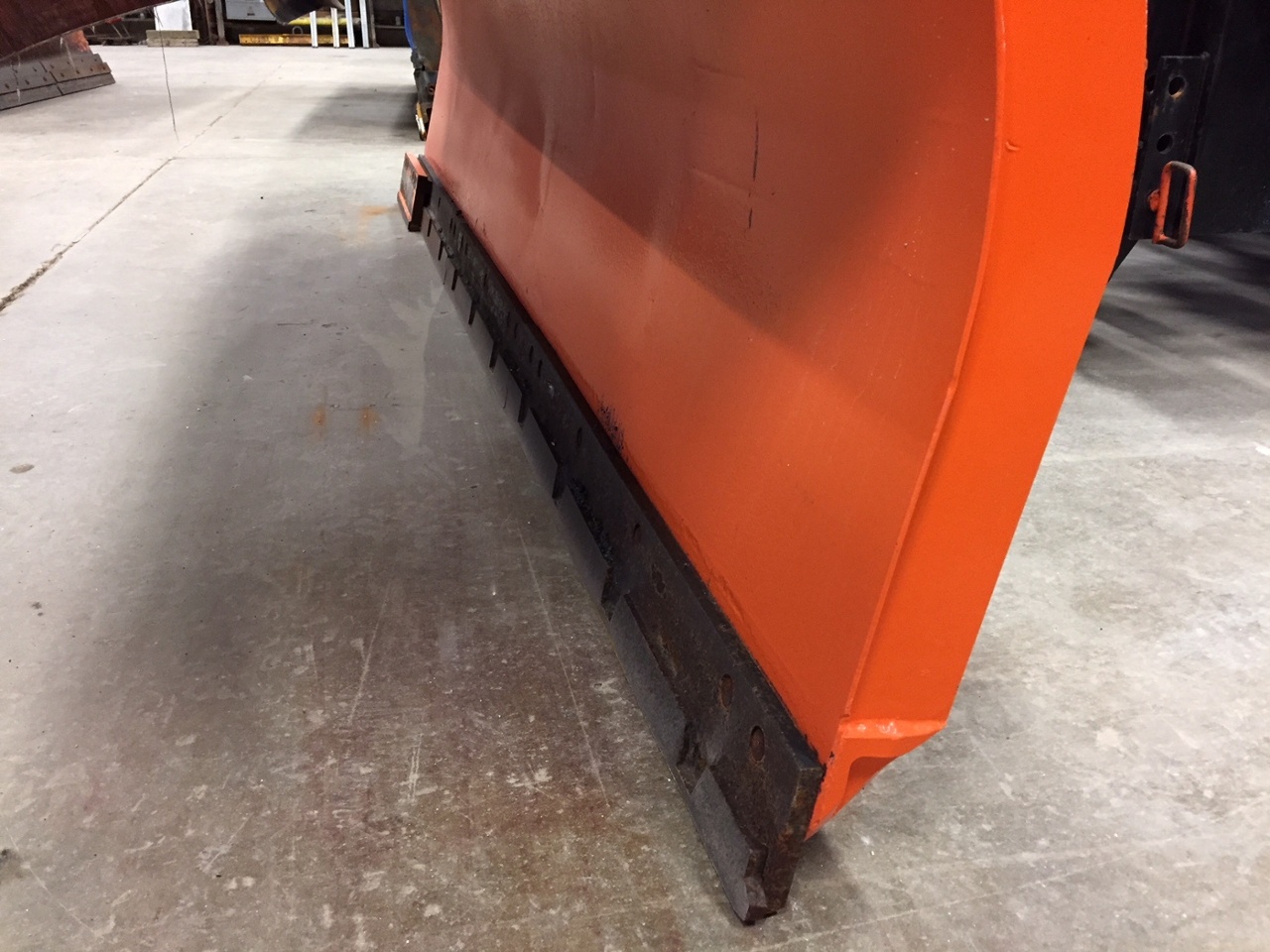 Let's be honest. Low-bid blades are the worst. In fact, that only thing that worse than low-bid blades is probably spring and summer road maintenance.
There are several steps you can take to decrease the amount of road maintenance in your district. Above all, you can ditch low-bid blades. But you can also double-chec
k other elements like your attack angle.
An attack angle is the angle at which the snowplow blade hits the ground. The correct angle can positively influence snow and ice removal. It allows your blades, guards, and shoes to hit the ground correctly and results in higher performance and longer blade wear life.
If you don't have the right attack angle, the already-bad damage from low-bid blades becomes worse and you'll have to do twice as much maintenance come spring.
How does an attack angle cause road damage?
The wrong attack angle can "gouge" the road surface and peel it away. It can rip out the chip seal, potholes, center markings, paint, and reflectors. It can also scratch up decorative pavement.
What can you do to prevent bad attack angle damage?
Above all, consult your manufacturer to ensure you're using the correct attack angle with your blade. However, the correct angle depends on your blade's footprint.
The goal is to create an aggressive attack angle. Generally, this tends to be 75-90° and will scrape the road surface when using a single blade. This is the correct force and angle to scrape up hard-packed ice and clear snow.
It's important to adjust your attack angle when you increase the footprint on the blade by adding cover blades and guards or moldboard shoes. When weight is added, the attack angle can become too aggressive, causing road damage. Adjust and decrease the attack angle once you've stacked your blade to be sure it's correct.
Having an attack angle that's off by even a few degrees can cost you time and money come road maintenance season. Always double check your attack angle before heading out on the road.
Click below to learn more about low-bid blades and how they can cause more road maintenance in the long term.