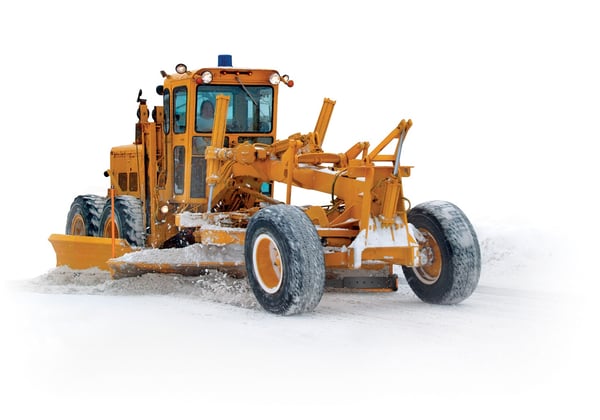 According to the Federal Highway Administration (FHWA), There are approximately 4,071,000 miles (6,552,000 km) of roads in the United States, with 2,678,000 miles (4,310,000 km) paved and 1,394,000 miles (2,243,000km) unpaved.
Keeping these roads in working condition requires a ton of maintenance. Depending on the health of the road, varying degrees of upkeep are required. Here are six types of road maintenance that can be used for each job.
1. Asphalt Overlays
Asphalt overlays restore roads to a smooth condition. This resurfacing uses the deteriorating asphalt as a base for which the new layer is added on top of, instead of tearing up the worsening one.
2. Patching
Patching is the process of filling potholes or excavated areas in the asphalt pavement. Quick repair of potholes or other pavement disintegration helps control further deterioration and expensive repair of the pavement. Without timely patching, water can enter the sub-grade and cause larger and more serious pavement failures.
3. Reshaping
This is necessary when a road surface it too damaged to be smoothed. Using a grader blade and scarifying if necessary, you rework the gravel sub-base to eliminate large potholes and rebuild a flattened crown.
4. Slab Replacement
This refers to replacing sections of paved roads. It is a good option for when slabs are chipped, cracked, or uneven, and mitigates the need to replace the entire road when just a small section is damaged.
5. Smoothing
This is when you lightly rework the gravel of a road without digging in too far to the sub-base. Typically, a motor grader is used in this operation with an attached blade. Smoothing is done when the road has minor damage or is just worn down a bit from use.
6. Reconstruction
When roads have deteriorated to a point that it is no longer cost-effective to maintain, the entire street or road needs to be rebuilt. Typically, this work is done in phases to limit traffic restrictions. As part of reconstruction, the street may be realigned to improve safety or operations, grading may be changed to improve storm water flow, underground utilities may be added, upgraded or relocated, traffic signals and street lights may be relocated, and street trees and pedestrian ramps may be added.