Salt is expensive and can be really hard to find. During the 2014/2015 season, the average went from $38.30 to $46.80, causing municipalities to really use their budget on de-icing. Last year's winter was brutal, and this one is expected to be even worse.
Winter road maintenance accounts for 20% of state department of transportation budgets nationally. These prices are skyrocketing because of supply being much lower than usual. Salt production was a 2.2 billion dollar in 2014 in which almost half (43%) of sales went to de-icing.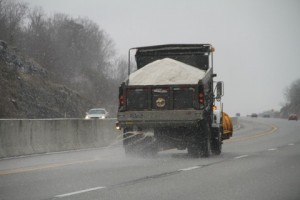 If you want to stock up on salt, you have to pay for 80% of the order in early fall, even if it isn't needed until late in the season. With salt producers being secretive about how supply and demand affects their prices, it raises cause for concern; no one knows exactly how it works.
While on the topic of concerns about salt, a lot of people ask if road salt harms the environment since we can see what it does to our cars…
Road Salt Effects
• On groundwater. Salt seeps into groundwater where it can reside for long periods of time, in turn affecting human, animal, and vegetation health. Contaminated wells have to be abandoned.
• On vegetation. Leaf damage and dieback is commonly observed along roads, but these effects can extend some distance away.
• On aquatic life. Salt in ponds and lakes create a salt water layer at the bottom, imprisoning nutrients away from aquatic plants and animals. In addition, elevated concentrations of salt in freshwater has detrimental effects on the growth, reproduction, and survival of a large range of invertebrates, fish, and amphibians.
• On mammals and birds. Drinking of salt water can lead to salt toxicity. Small birds confuse salt crystals with grit, and the ingestion of small amounts leads to acute toxicity and death.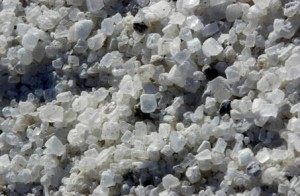 Ultimately, human lives are saved by the use of road salt in winter. Research into safe alternatives to road salt is important: active research is ongoing with beet juice, cheese brine, and other agricultural byproducts.
Advice to municipalities using excessive amounts of salt is to invest early if you can afford it and have a backup plan or two, such as innovative plow blades; there are blades out there that have the same technology as tires or finding different products to use as an alternative. The up side of salt problems (if there ever could be one) is that everyone has to deal with these issues too, not just you.
Click below for your free download from Winter® Equipment and become a cutting edge expert!