It's snowing and you're worried about how you're going to make it to work, school, and your children's daycare, anywhere. You immediately dread driving on the treacherous roads because it has been snowing quite persistently for a few hours now. You notice the side roads are almost untouched, and the main roads are only decent at best.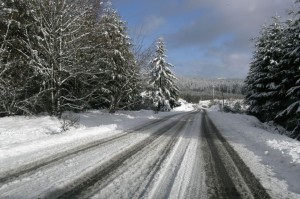 "Why can't the roads just be clear?!" you hear yourself saying out loud, even with no one in the car. The frustration for your safety, your car and your limited time to make the trek to your destination come to a head. You get so mad that you have to forgo sleep just to make it there in a decent amount of time.
So who is really at fault? Do you really think about it, or just get mad in general? Do you think about how long those drivers have been out there? Do you think that the area's budget affects the quality of blades they run? Do you also think about how the budget might affect how many drivers are out there trying to scoop up all of the snow?
Snowplow drivers are very rarely thanked for what they do. It's a tedious and stressful job. The hours are unpredictable, the conditions are brutal and they don't get a break—especially during those blizzards.
And the fatigue. Doing a job so monotonous causes drivers to get extremely tired. Most plows are designed to be quiet, at most a hum. Drivers actually prefer the louder plows to help keep them awake, as long as the noises aren't super distracting. Imagine driving with a constant soft hum and working for 10 hours straight, possibly with no sleep…just thinking about it makes you want to take a nap.
Drivers usually have quite a few jobs throughout each of the seasons. In the warmer months, they concentrate on construction and road repairs. They are trained in multiple areas of expertise and plowing is known to be the most difficult. We all hate those orange cones during the summer, but it seems we hate snow covered roads even more.
It also doesn't help the situation that salt prices have skyrocketed lately. Municipalities' budgets just aren't what they used to be. This means they rely even heavier on the plows rather than pre-treating and salting because of the cost.
Safety is the key point to all of these drivers. They go through excessive training to become the safest car on the road during these conditions. They pride themselves on this, and always try to get the word out to be cautious of them while they're plowing. It's one of the most important aspects to help them to get good results.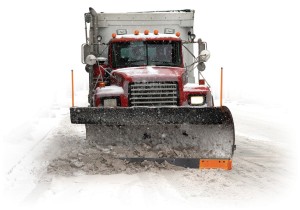 So, when you're out driving on these roads that may not be taken care of to perfection—remember that these guys (and gals!) have been doing their very best with what they have been given. Holidays, middle of the night calls to come in, 10+ hour shifts—nothing stops them from trying to keep you safe.
Become a better snowplow operator - we can help! Click below to take advantage of the latest free offer from Winter® Equipment.