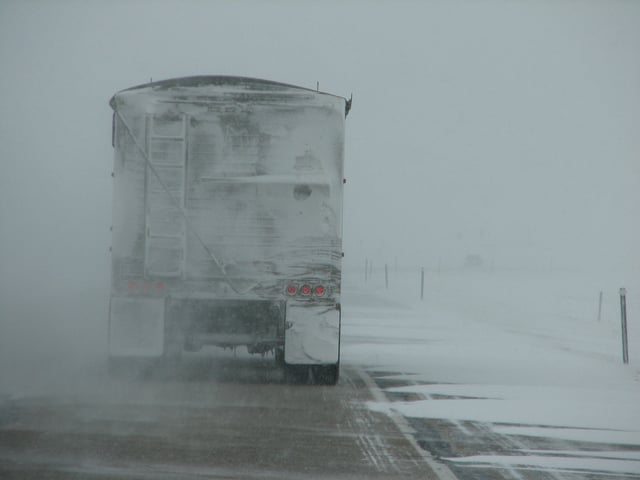 We all know our weather can change drastically in hours, if not minutes. There are many steps you can take in prepping for winter, whether you are in the hard-hitting snow states or surrounding…
Driving-
Be alert of present and future weather conditions and forecasts.
Have a full gas tank. It helps with unexpected delays and weighs the car down for better driving ability.
Inform friends or relatives of your travel and expected time of arrival.
Check the tread on tires to know they will have a good grip on the road.
Service your car-check the systems like your radiator, antifreeze levels and windshield wiper fluid in case it gets gloomy.
Start packing those "just in case" items; blankets, bottled water, non-perishable snacks, maps in case your phone. or GPS dies. Flashlights, batteries, a first-aid kit and of course spare tires, jumper cables, and cat litter for better traction in case you get stuck.
Make sure your cell phone is fully charged.
If you do get stuck, only keep your heater on for 10 minutes out of the hour to conserve energy and system-- stay in your car unless a safe place is 100 yards away--call for help. (911)--stay visible!

Don't pass the snow plows, it's dangerous.
Home-
Check your heating system. Is it running properly? Have a professional double check.
Stock wood for fireplaces or have an alternate heating source readily available.
Batteries in all of your detectors; smoke and carbon monoxide.
Prevent pipes from freezing by sporadically running water for 4-5 minutes.
Check on neighbors, especially elderly during these conditions to ensure their safety.
Check your fireplaces and chimneys, you want them clear of any debris.
Check your gutters and repair any leaks, especially outdoors.
Winterize! (Insulation, storm windows, draft stoppers)
Have a backup generator and make sure it's ready.
Outdoors-
Be aware of the temperature and wind chill.
Dress appropriately in layers, hats, scarves, gloves.
Work slowly if you're working or doing chores outside.
Always take a friend for outdoor recreation and let others know where you will be.
Use common sense, if you are too cold, go inside!
From the Red Cross-
Winter Storm Outlook - Winter storm conditions are possible in the next 2 to 5 days.
Winter Weather Advisory - Winter weather conditions are expected to cause significant inconveniences and may be hazardous. When caution is used, these situations should not be life threatening.
Winter Storm Watch - Winter storm conditions are possible within the next 36 to 48 hours. People in a watch area should review their winter storm plans and stay informed about weather conditions.
Winter Storm Warning - Life-threatening, severe winter conditions have begun or will begin within 24 hours. People in a warning area should take precautions immediately.
Click below to take advantage of the latest offer from Winter® Equipment and become a cutting edge expert!