Solving your problem is our business, that's the Winter Way. For 30 years, it's been our focus to reduce your costs through practical engineering, quality materials and collaborative services.
We are excited to celebrate our 30th anniversary this year. Please join us as we take a step back and appreciate all of the ideas created and milestones achieved to bring us here.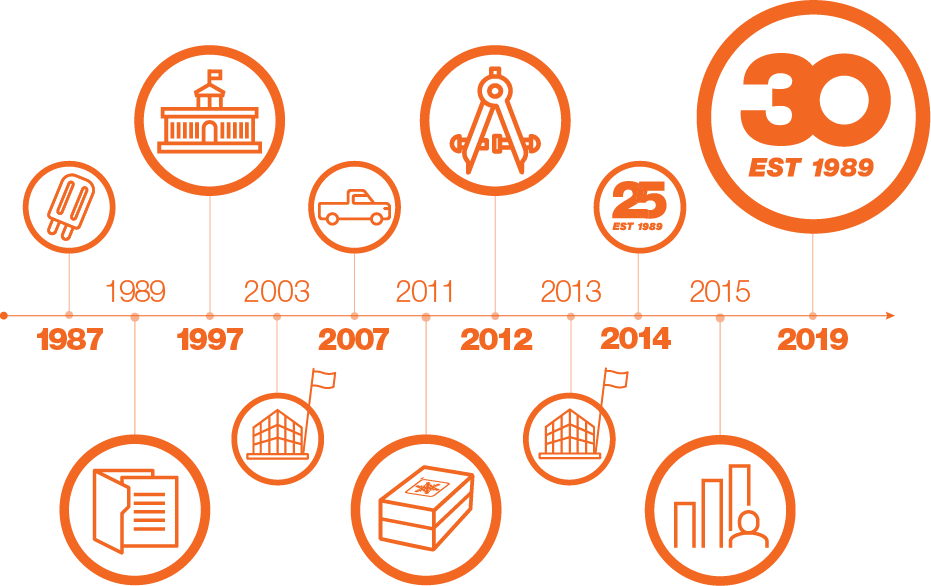 1987: Original idea for the PlowGuard was built out of popsicle sticks by Kent Winter in his garage.
1989: Winter® Equipment is established on October 17, 1989. Filed with the State of Ohio.
1997: City of Willoughby became our first customer, and still is today.
2003: Winter moves into the Joseph Lloyd Parkway building.
2007: First company truck is purchased (2007 GMC Sierra 2500 HD)
2011: The "System" concept is created.
2012: Added CAD and Engineering department.
2013: Second building is purchased on Western Parkway for Sales/Finished goods.
2014: Winter celebrates 25th anniversary.
2015: Near 50 employees and going strong.
2019: Winter celebrates 30th anniversary.